Enter details
Payment
Complete!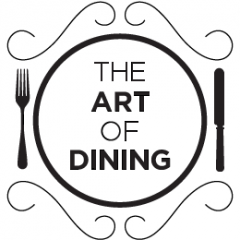 The Engine Room - The Art of Dining
Travel back in time to the 1800's for a night of steel, steam & surprise!
The Art of Dining is delighted to present The Engine Room – a celebration of the Victorian age of steam and innovation, presented as a five course pop-up dining experience. The evening will combine carefully curated food, theatre, music and set design for a stunning sensory experience in the London Museum of Water and Steam.
Welcome to Victorian London: a polluted and crammed city, wrapped in swirling fog and lit by flickering gaslight, overwhelmed with people and their filth. Cholera haunts the water in the wells, making every drink a deadly game of chance. Never fear, for help is at hand in The Engine Room, a haven of gleaming machines and piston driven marvels that will save the city from its own excess- purifying your drink, if not your conscience.
Diners will be welcomed with a cocktail in the Cornish engine house, a cathedral commemoration of industry housing a pump engine so mind-boggling that Charles Dickens named it 'a monster'. Here you will be greeted by the foreman, taken on a tour through the wonders of his mechanical menagerie, and seated at a five-course dinner that celebrates oil, smoke, steel and steam.
Inspired by the sheer size and beauty of engines within the walls of The London Museum of Steam and Water, set designer Alice Hodge will take you back 160 years to a time of bold and functional beauty.
Moro trained chef Ellen Parr is currently developing a range of dishes inspired by the industrial age, incorporating interactive elements and surprises that will elevate the dining experience to a full immersive event.
Taking place over 12 nights in November at the hidden gem of a venue The London Museum of Water and Steam, The Engine Room will involve an exceptional mix of design, food and entertainment.
TICKETS ON SALE FROM OCTOBER 2017
If you have any question about The Engine Room or other upcoming events at the Museum please feel free to contact us at museum@waterandsteam.org.uk or call on 020 8568 4757
Sorry, no tickets are currently on sale.
your basket
Item
Price
Qty
Subtotal
There are no items currently in your basket

Total

£0.00